Learn. Create. Share.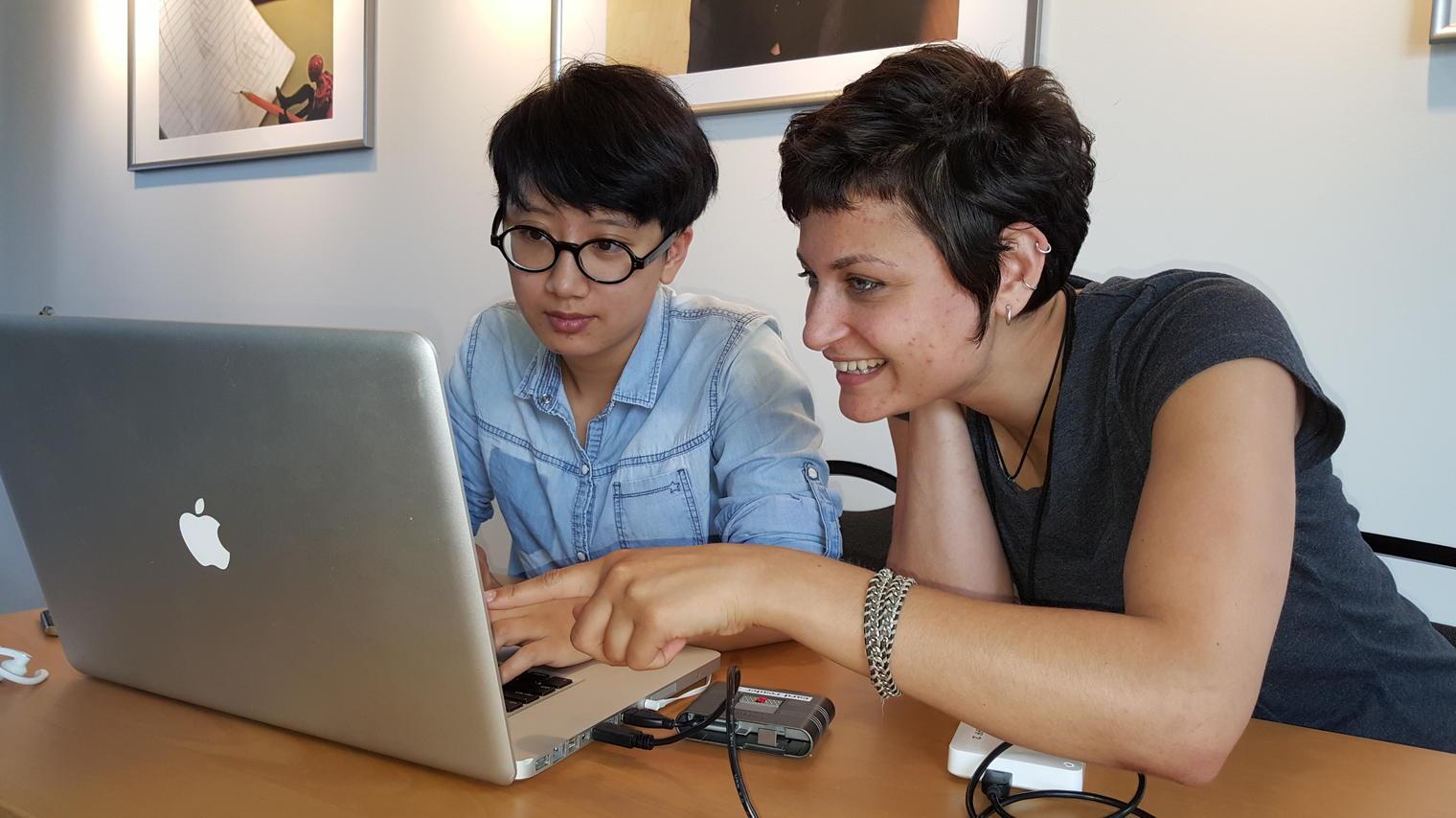 Make Your Own Media
With training, support, and mentorship, SPNN works with adults, youth, and organizations to teach crucial tech skills and the craft of creating media so they can tell their own stories. Participants learn to tell their stories of self and community in an engaging and thoughtful way through our classes and workshops.
What we offer:
Traditional classes, which include basic and advanced technical workshops that have sliding scale fees.
In-depth documentary training programs for both beginners and early career artists. We also have a new program for those in-between.
Job skills training programs in media for youth.
Drop in space for youth and adults to create their media using SPNN resources, studio, editing, and field gear.
Artist Panel discussions
Maker space for BIPOC, LGBTQ+, and other marginalized communities.
Internships
Any individual or organization interested in creating non-commercial media to share with the Saint Paul community can become a SPNN member and use the facilities and field gear at SPNN for free, once they are certified. Our facilities offer a full-sized four camera HD television studio capable of broadcasting live and three edit suites. Available for checkout is a variety of field equipment, including: HD camcorders, light kits and miscellaneous audio equipment. Our training classes teach how to use all this equipment while learning how to effectively tell your story. Create your media using SPNN resources, then share it with the Saint Paul community using SPNN's channels, reaching over 50,000 homes. Membership starts as low as $25.
Unsure of how to get involved? Start with the Community Media 101 the first Tuesday of each month at 6PM. We have classes and specialty workshops for people of all skill levels. For more information call the Access Desk at 651.298.8908 or email accessstaff@spnn.org.