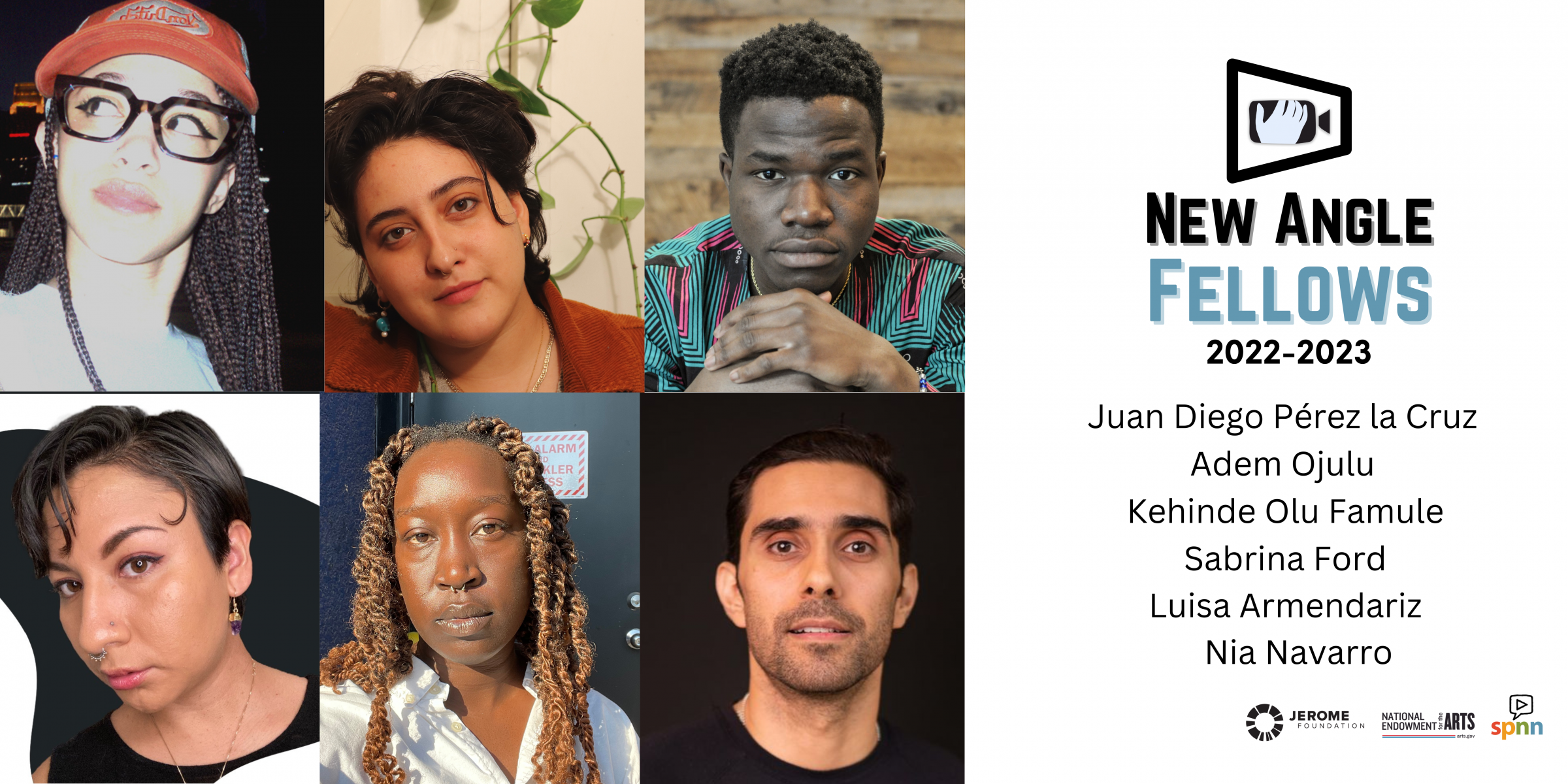 The 2022-23 New Angle Fellows Cohort
Adem Ojulu (they/them) is an oral historian connecting with Black African immigrant communities residing in the Midwest. Ojulu began this project earlier this year as an Arthur C. McWatt fellow with Anoka County Historical Society. They are interested in preserving native languages and helping folks control the narrative of their own stories.
Juan Diego Pérez la Cruz (he/him) is a Venezuelan artist and architect who graduated from Rafael Urdaneta University, with a Master's degree in Visual Communication from the University of Zulia, Juan participate in the art fellowship and artist residency of Tres Pinos Foundation in Buenos Aires (Arg), the Guapamacátaro art residence in Michoacán (Mexico) and NES Artist residence located in Skagaströnd (Iceland). From 2018 to 2020 he was the coordinator of the artist program Marco Arte Foco, of the Museum of Contemporary Art of La Boca, in Buenos Aires -Argentina. Currently resides in Minnesota where he develops an educational program called PLATAFORMA RAIZ, where necessary tools are given to Latino and migrant artists for training.
Kehinde Olumide Famule, (he/him) is a Nigerian-American artist passionate about producing meaningful and inspiring art that encourages others to explore local cultures and inspires curiosity about their environment and the global community. He is a graduate of the University of Wisconsin Eau-Clair with a degree in Biology and an Art minor. He is passionate about using film to share the stories and experiences of marginalized groups and am constantly looking for opportunities to grow, and collaborate.
Luisa Armendariz (They/She) is an organizer and artist born in Guanajuato, Mexico, and raised in Minnesota, Twin Cities. Luisa believes that storytelling and creation go hand in hand with the social movements our communities are building and fighting for.
Nia Navarro @queeridaa (she/they) was born in Morelos, Mexico and migrated to Minnesota in 2005. An experienced community organizer, emergent filmmaker, and healing arts apprentice transmuting digital storytelling as a catalyst for social justice based in Saint Paul, MN is inspired by innate queer magic existing in nature and the cosmos; her work with BIPOC communities centers stories that are pro queer, pro Black, pro working class.
Sabrina Ford (she/her) is a visual artist and independent curator born and raised in the Twin Cities with an emphasis in experimental filmmaking and projection. At the moment, the main focus of her work is centered around black existentialism, the intersections of religion and technology, and continuing the tradition of oral narrative through video. She is currently the Co-founder of the local film collective O-22 and a Public Functionary artist in their Incubator program.
New Angle Fellows is a 7-month fellowship that supports underrepresented and emerging documentary filmmakers who are creating their own work and hoping to get to the next step in their filmmaking journey. This cohort of six members will get the opportunity to learn skills and knowledge from more advanced filmmakers and gain support from one another. Fellows also receive a $3000 stipend to support them in producing their documentary.