Position Descriptions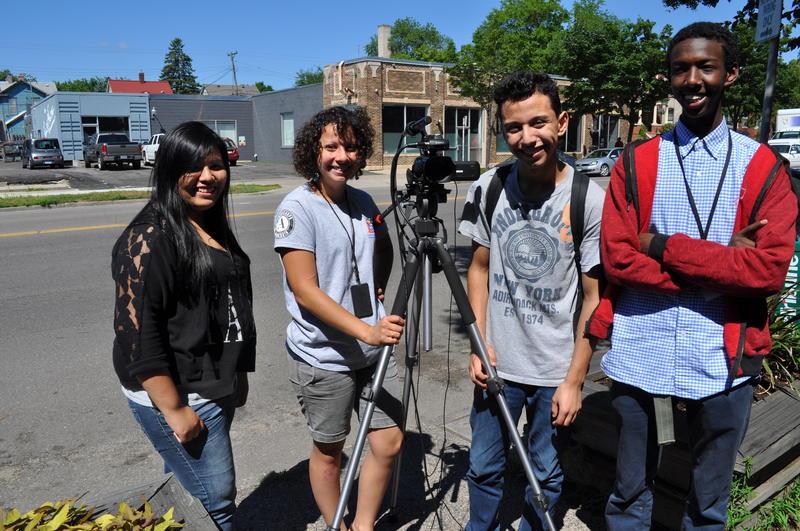 Upcoming Term of Service: starts Sept 2, 2021, Sept 16, 2021 or Sept 30, 2021 and completes Aug 31, 2022. All positions are full-time. Members serve an average of 35 hours a week, mostly Monday through Friday although some positions may require weekend or evening hours. See site listings for specific requirements.
Benefits: All members receive:
A Segal education award of up to $6,345 (upon successful completion).

A living allowance of approximately $1,300 a month before taxes

Payment of federal student loan interest if you put your payments on hold during your year in CTEP (upon successful completion).

A head start on the Public Student Loan Forgiveness (PSLF) Program—if you choose to enroll—which has a potential to save you thousands/tens of thousands of dollars on student loans.

A personal and professional network through our intensive professional development program which meets twice a month with local change makers and non-profit professionals.

Health and dental insurance options

Child care assistance (depending on qualifications).

A partnership with our local YMCA network which offers free enrollment, discounted membership, and other benefits.

Additionally, as a CTEP member you may qualify for state assistance programs such as food assistance of up to $200/month; Transit Assistance Program ($1 bus fares); and Energy Assistance programs which can save you up to $300 over winter months. Find out more information about these resources on this member-created guide.

Ability for members to work a second job or study while serving in AmeriCorps if desired
Position: CTEP members teach technology literacy skills to adults or youth as they relate to obtaining employment and improving civic and social opportunities. Members serve in community technology centers which are located within nonprofit organizations, public housing facilities, and libraries. They teach specific software skills, such as how to use the internet, word processing, email, and teach workforce readiness classes geared towards English language learners using interactive software. (Review the general position description here) .
To review partner agencies where you could serve, click on the agency name in the table below. Also, use the Google Map to explore CTEP site locations. Blue markers indicate open positions, and red markers indicate closed positions. The green marker is the CTEP main office where first interviews are conducted.
The table below represents the most accurate way of knowing which CTEP positions are still open and which have closed. As positions are open on a first-come first-serve basis, this table is updated daily as positions close with other applicants.
The AmeriCorps.gov site takes a longer time for changes to take affect, so a position may appear available on that site, but in reality is closed, as shown on the graph below.
Click on the name of the organization below to review the position
| | | |
| --- | --- | --- |
| Positions Starting Sept 2021 | Location | Availability |
| Comunidades Latinas Unidas en Servicio | 797 E 7th Street, Saint Paul | Available |
| EMERGE - Cedar Riverside Opportunity Center | 505 15th Ave S, Minneapolis | Available |
| Hired | 217 North 5th Avenue, Minneapolis | Available |
| Hired- Eastside | 800 Minnehaha Ave E, Saint Paul | Available |
| Metro East Career Pathways (Roseville) | 1910 County B Rd W, Roseville | Available |
| Neighborhood House | 179 Robie Street E, Saint Paul | Available |
| Phyllis Wheatley Community Center | 1301 10th Ave N, Minneapolis | Available |
| Project for Pride in Living (South Minneapolis) | 1021 E Franklin Ave, Minneapolis | Available |
| Project for Pride in Living (North Minneapolis) | 800 W Broadway, Minneapolis | Available |
| Silver View Education Center | 2574 County Hwy 10, Mounds View | Available |
| Vietnamese Social Services | 277 University Ave W, Saint Paul | Available |
| Already Filled for Fall 2021 | | |
| Adult Options in Education | 1001 Highway 7, Hopkins | Filled |
| AVIVO | 2438 27th Ave, Minneapolis | Filled |
| Film North (Youth Media) | 550 Vandalia, Saint Paul | Filled |
| Guadalupe Alternative Programs High School | 381 E. Robie, Saint Paul | Filled |
| Hired- North Loop | 217 Fifth Avenue North, Minneapolis | Filled |
| Interfaith Outreach | 1605 Hwy 101, Plymouth | Filled |
| Literacy Minnesota | 700 Raymond Avenue, Saint Paul | Filled |
| Lyndale Neighborhood Association | 3537 Nicollet Ave S, Minneapolis | Filled |
| Metro East Career Pathways (Maplewood) | 1961 County Rd C E, Maplewood | Filled |
| Metro South Adult Basic Education | 2575 West 88th, Bloomington | Filled |
| Metropolitan State University Library | 700 E 7th Street, Saint Paul | Filled |
| Minneapolis Central Library | 300 Nicollet Ave, Minneapolis | Filled |
| PCs for People | 1481 Marshall, Saint Paul | Filled |
| Ramsey County Library- Maplewood | 3025 Southlawn, Maplewood | Filled |
| Ramsey County Library- Roseville (Adult) | 2180 Hamline, Roseville | Filled |
| Ramsey County Library-Roseville (Youth) | 2180 Hamline, Roseville | Filled |
| Ramsey County Library- Shoreview | 4560 North Victoria St, Shoreview | Filled |
| Saint Paul Neighborhood Network (Community Media) | 550 Vandalia, Saint Paul | Filled |
| Saint Paul Public Library - Dayton's Bluff/Rondo | 2105 Wilson Ave, Saint Paul | Filled |