SPNN's Spotlight Short Program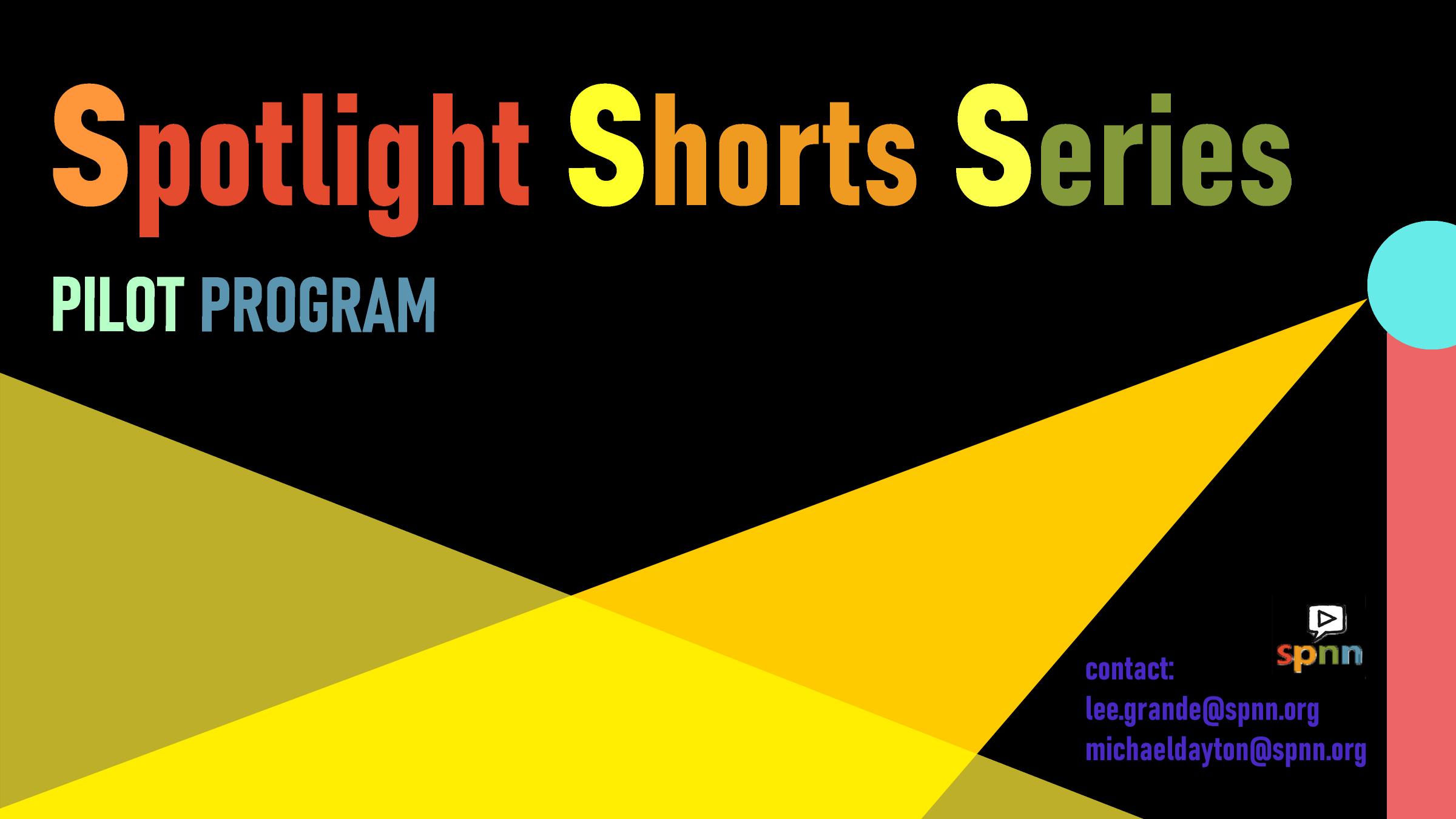 Six new short documentaries done by SPNN members are now ready to view.
The first six powerful short documentaries of the Spotlight Shorts Series are now available for public viewing. SSS is a pilot program that brings beginner and emerging filmmakers together to produce short documentaries on urgent local issues in our community.
In the pilot round, participants were split into groups of three. These three filmmakers worked together to directe, shoot and edit their pieces during the pandemic. They focused on topics ranging from pandemic challenges to police brutality. In total, six groups produced six short documentaries about compelling urgent topics:
Never Turn Your Back to the Wave - The Travis Jordan Story tells the story of a family who fights for justice after their loved one, Travis, is killed by the Minneapolis Police during a wellness check. This film was created by Sequoia Hauck, Reginald Blackwell and Aaron Panaligan.
2020 Year of Giving focuses on a family restaurant navigating the pandemic and racial uprising and supporting their community during the challenges of 2020. This film was created by Tez Hailu, Jess Grams, and Abdifatah Abdi.
RISE highlights the work of Reviving Islamic Sisterhood for Empowerment, a local nonprofit that empowers and supports muslim women leaders. This piece was co-directed by Rajine Williams, LaTwanna Williams, Cirien Saadeh.
A Mother's Love & Loss tells the story of two mothers as they recount the loss of their Black sons who were killed by Saint Paul police. This short doc's team includes Xiaolu Wang, Jiccarra Hollman, Reginald Blackwell and Shania Russell.
A Town Called Camden highlights the story of an entrepreneur who shares his inspiration and vision to build a neighborhood in North Minneapolis where his community can thrive. This piece was created by Kevin Yang, Ini Augustine and Tez Hailu.
Educated Risks focuses on the experiences of teachers and students as they navigate the pandemic and all its risks. This film was co-directed by Eremina Egbunukumoh and Katharine DeCelle.
In the wake of the pandemic and social unrest of 2020, SPNN recognized the need of local aspiring media makers to continue developing their craft so they can tell important stories from our rich and diverse communities. SPNN launched Spotlight Shorts Series (SSS) in October 2020 to support media-makers, help them learn from one another and gain experience working on a team.
SPNN staff supported these small groups through initial training regarding conversations around ethical storytelling and production during a pandemic. We also offered regular check-ins and mentorship to groups as they navigated their storytelling.
Never Turn Your Back to the Wave - The Travis Jordan Story has been accepted into the Minneapolis-Saint Paul International Film Festival, to screen in May.
We will run the Spotlight Shorts Series program again in fall 2021. We are excited to continue supporting local media makers to tell our communities' stories.
This program is funded by the McKnight foundation.