Senior Tech Instruction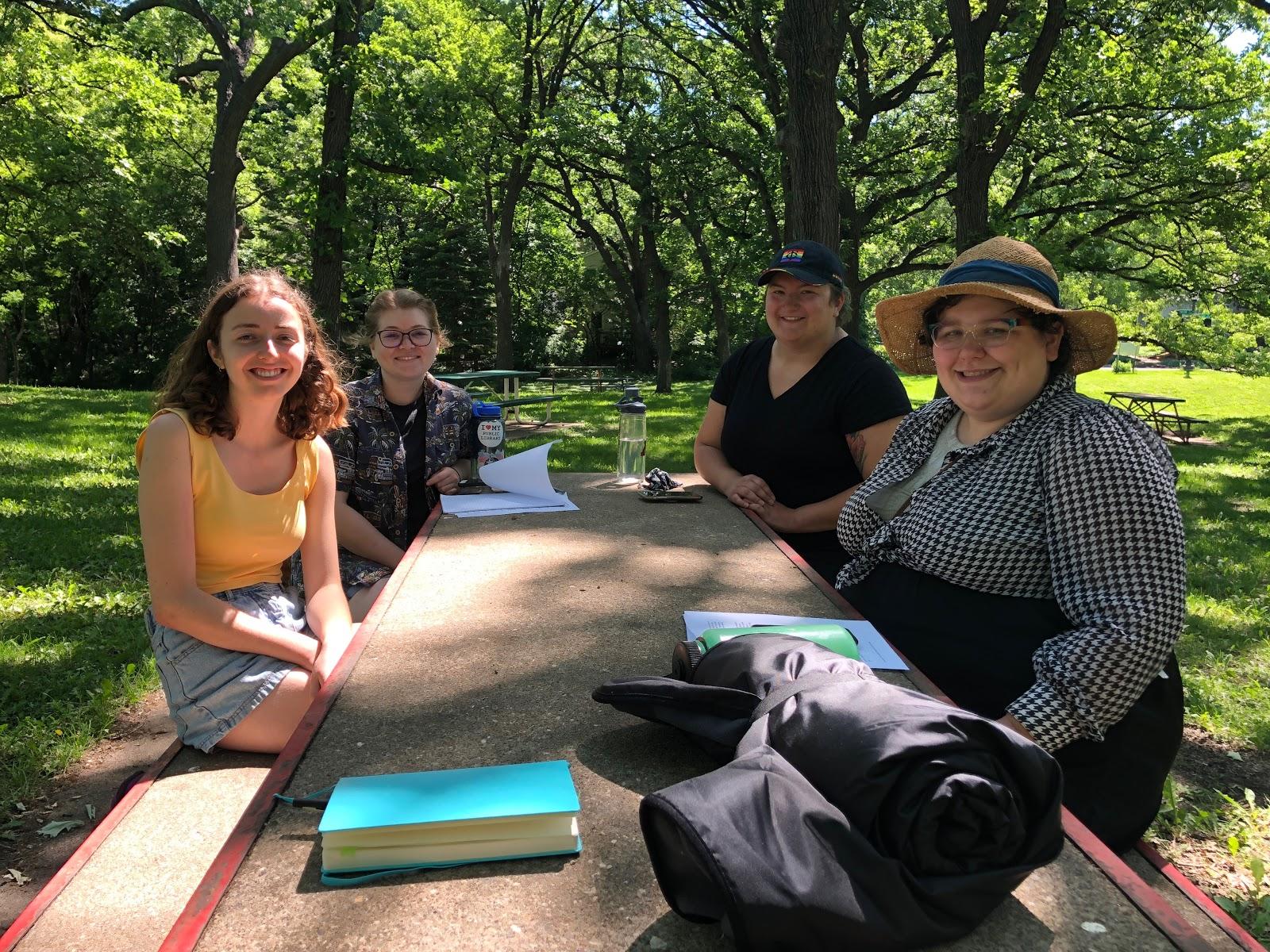 With the demand for digital literacy skills to connect with friends and family exacerbated by the pandemic, our CE project focused on remotely offering those skills to residents of Episcopal Homes, a local senior living community. While home to four different subsidized senior living apartment buildings, Episcopal Homes does not have a designated staff member assigned to technology support. They've been able to manage these support requests okay in the past, but with the emergency of COVID-19, an increased number of residents have found an immediate need for implementing technology into their daily lives in addition to staff availability being limited as they work to address the pandemic in their community.
To bridge this gap, our group met with Episcopal Homes staff to determine what questions they came across the most and to know where to focus our efforts. The challenge was to maintain the safety and privacy of their residents when dealing with potentially sensitive topics, while also delivering our assistance remotely. The final product was weekly workshops in March held over Zoom covering topics such as computer basics, using iPhone/Android phones, email, and how to use Zoom. The last workshop featured a collaboration with the Skills Against Scams CE Group where they taught about internet scams. Accompanying the workshops, we developed digital handouts for all of these subjects, as well as additional handouts on flip phones, technology geared towards accessibility, Facebook/Instagram, how to set up a new computer, and St. Paul Public Library. Lastly, we offered 1:1 support over Zoom on a rolling basis Monday to Thursday throughout March and April to support residents who had specific technology questions.
Group members: Grace Clark, Tabitha Duggan, Devon Matti, Ally Ososki
Community partner: Episcopal Homes
---
Each year our 35 CTEP AmeriCorps members choose community action projects that make a contribution to bridging the digital divide. The CTEP civic engagement projects are often cited by CTEP AmeriCorps members, staff, supervisors, and community supporters as one of the most unique and energizing parts of the program. This is one of the 2021 civic engagement projects.