Recruiting for Doc U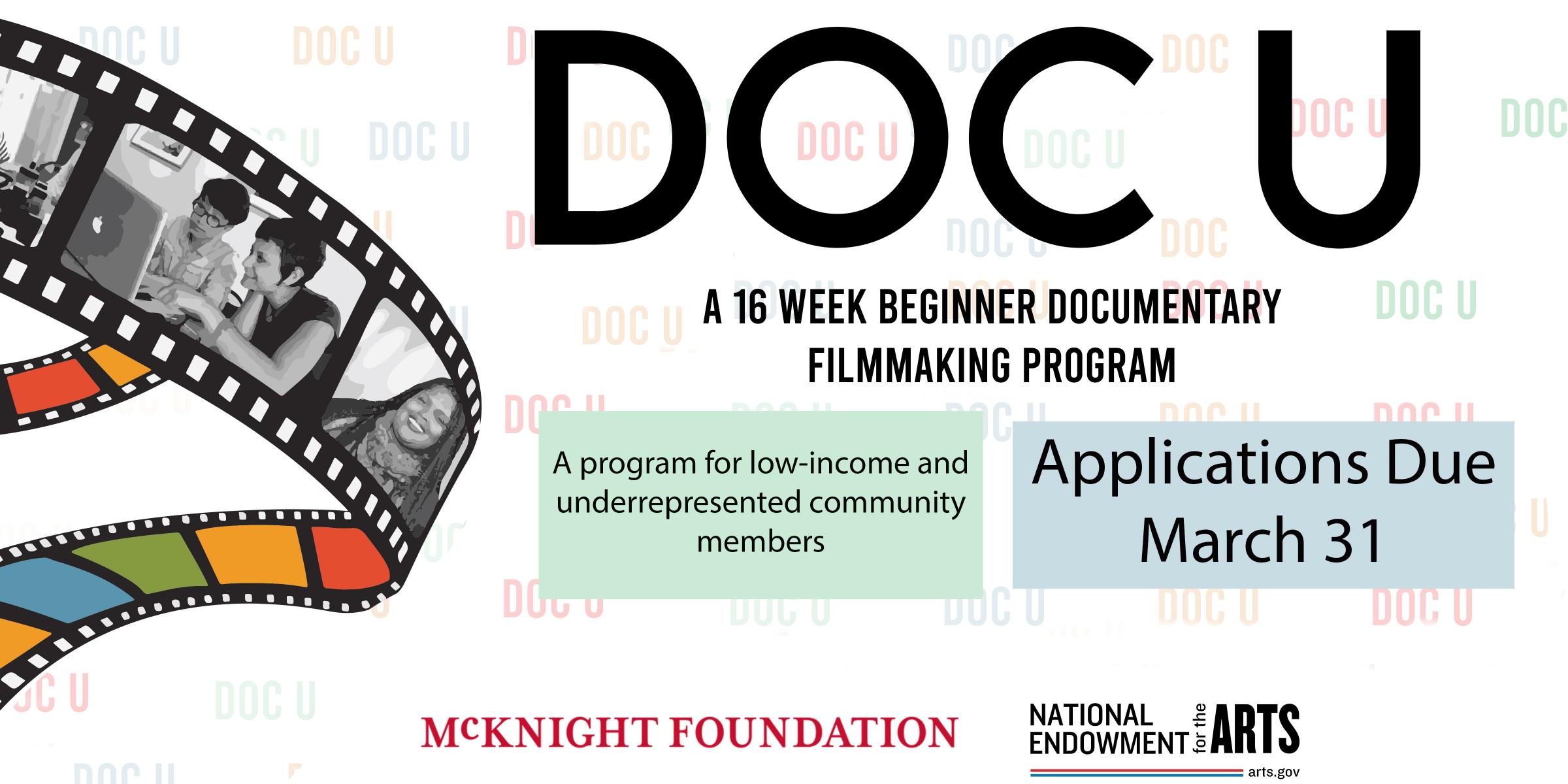 Applications are now open for SPNN's Doc U program.
Are you interested in creating your own documentary film? Do you have a story you really want to tell? SPNN is now accepting applications for our 2022 Doc U Program--Applications are open through March 31! Click here to apply!
Geared toward low-income adults and adults of color, our Doc U Program hopes to create a supportive environment for first-time documentary filmmakers to tell their stories and stories of their communities. Doc U is a FREE 15-week beginner program for 12 limited income and underrepresented adults to learn camera, editing and documentary production from SPNN staff and Twin Cities artists. The program runs Monday evenings 6-9 PM, May 6th through August 19th with a community screening of participants' completed films on Saturday, August 13th time to be determined.
The program's purpose is to shed light on voices and topics that otherwise go unheard in mainstream media. Participants will be guided through the creative process, learning all aspects of documentary filmmaking. This includes training in video camera techniques; the use of sound and lighting equipment; and video editing using Adobe Premiere CC.
Click here to go to learn more about Doc U and to apply!
We're looking forward to meeting all the new participants!
This program is made possible from grants from the McKnight Foundation and the National Endowment for the Arts.