DigiDaze is back!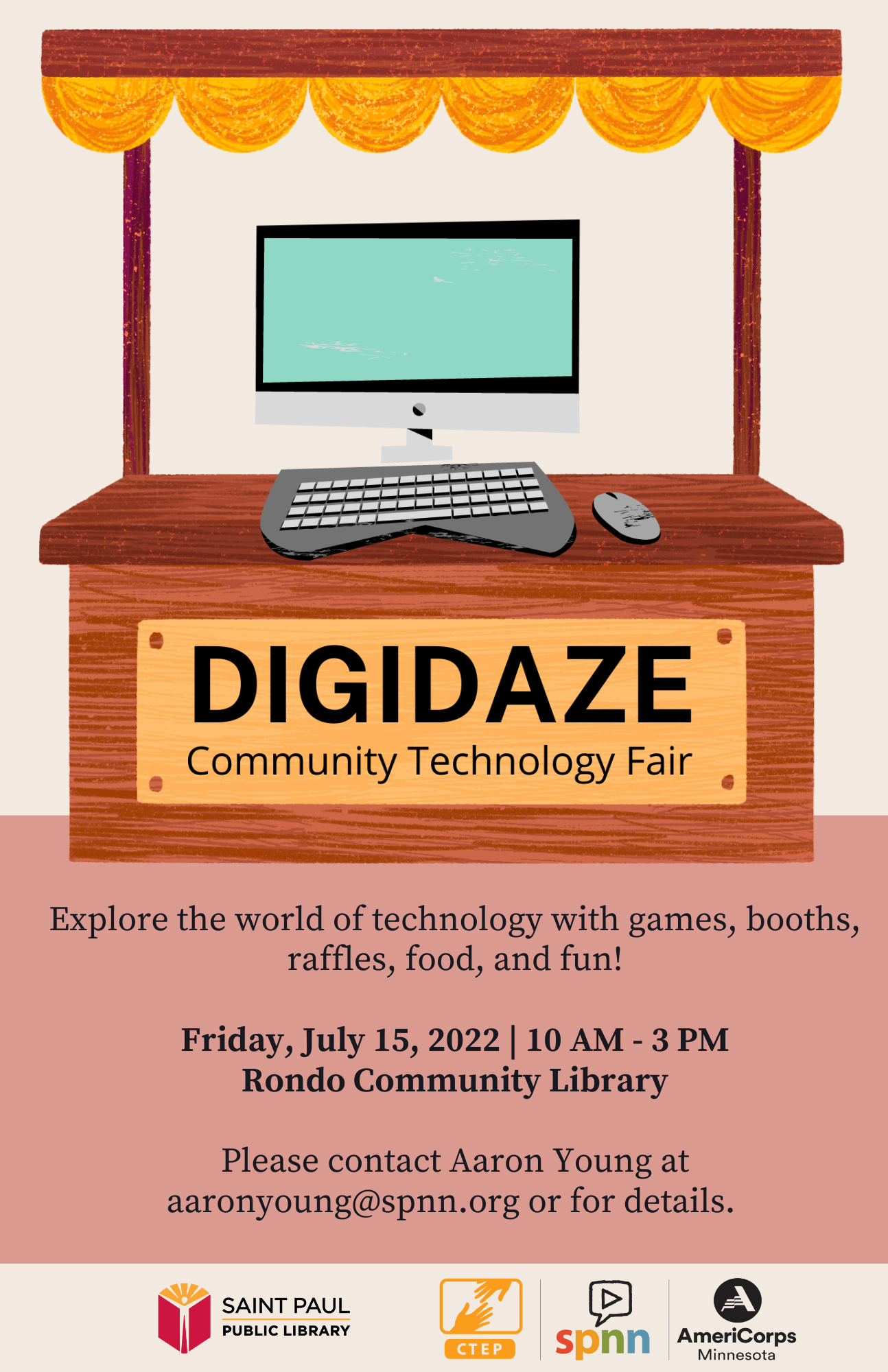 Every year, our CTEP AmeriCorps service members put together Civic Engagement projects involving community outreach, and we're pleased to invite you to one of them: DigiDaze.
DigiDaze is a community technology fair hosting various CTEP sites and other local nonprofits focused on providing free or low-cost technology services to the Twin Cities. Some of the organizations that will be showcased include PCs for People, Film North, Ramsey County Library, Free Geek, and of course, SPNN. Guests can browse the booths for information on local tech services, enter raffles to win prizes, and enjoy the free food, games, and fun.
You can read here about previous DigiDaze events hosted by earlier Civic Engagement groups for a preview of this one-of-kind opportunity. Though the pandemic forced a pause on this event, it is now set to return to Rondo Community Library on Friday, July 15, from 10:00 a.m. to 3:00 p.m. and is freely open to everyone.
We hope to see you there and look forward to welcoming back DigiDaze!