CTEP AmeriCorps Civic Engagement Presentation: DigiDaze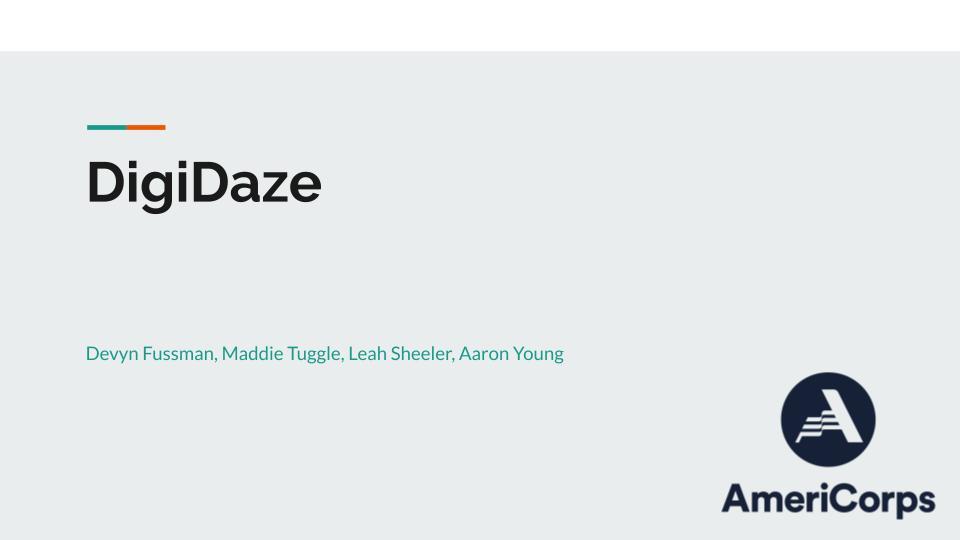 Each year our 35 CTEP AmeriCorps members choose community action projects that make a contribution to bridging the digital divide. The CTEP civic engagement projects are often cited by CTEP AmeriCorps members, staff, supervisors, and community supporters as one of the most unique and energizing parts of the program.
Technology is vital to every aspect of our lives, but the high cost of both devices and education on how to use them mean the digital divide persists. The goal of DigiDaze Community Technology Fair is to close that gap by offering the public free or low-cost opportunities to access the tech they need. DigiDaze will be a gathering of local nonprofits and other organizations that provide technology education or equipment to Twin Cities residents. This event is free and open to the public, offering visitors of all ages the opportunity to learn about what's available to them.
DigiDaze will be family-friendly and open to all, with games and other activities available for children. This serves the double purpose of promoting digital literacy at a young age and increasing access for parents who may have small children they need to bring with them. Every patron can enter a raffle to win free tech-related prizes, such as laptops, books on technology, and a gaming device for early learning.
DigiDaze will take place at Rondo Community Library on Friday July 15, 2022, from 10:00 a.m. to 3:00 p.m. We've partnered with Saint Paul Public Library to host and promote the event and have also invited various organizations to have a booth. These include:
Film North

Literacy MN

Ramsey County Library (RCL)

Saint Paul Neighborhood Network (SPNN)

Community Technology Empowerment Project (CTEP)

Connectivity Blueprint

Creativity Toolkit

ESL Basic Computers Curriculum

Free Geek

Neighborhood House

PCs for People

Tech Dump/REPOWERED
Group Members: Devyn Fussman, Maddie Tuggle, Leah Sheeler, Aaron Young