Addressing Isolation and Digital Self-Sufficiency with First Nations Kitchen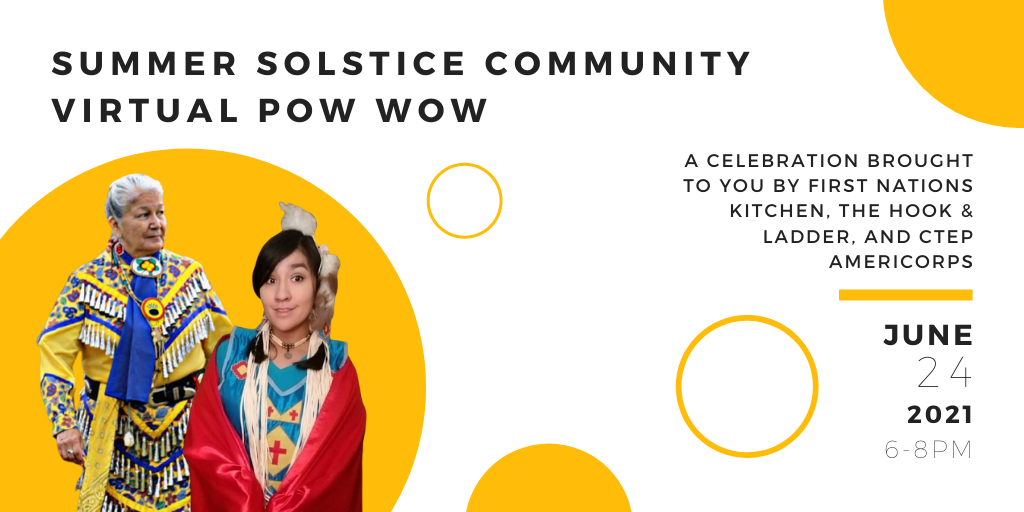 This project aimed at empowering staff and volunteers at First Nations Kitchen (FNK) to better manage their digital presence and remotely connect with Indigenous and First Nations community members.
A partnership between FNK staff, community leaders, and The Hook and Ladder Theater & Lounge resulted in a hybrid pow wow that broadcasted dancing, drumming, singing, flute playing and cultural celebration to viewers across the Midwest and beyond. The event connected 35 people on site at the Hook & Ladder and 72 households online on June 24, 2021 via Crowdcast. Community members were able to participate in person and from their own homes.
CTEP members also designed and implemented a new filing system for the FNK staff and volunteers on Google Drive. The file system includes new naming conventions, folders and categories. After renaming and reorganizing FNK's online data, the FNK staff were instructed on the process and given a guide explaining the completed work and how they themselves could implement the new system in the future.
Group members: Ben Van Wienen, Kristen Hansen, Rachel Friedland
Community partners: First Nations Kitchen, Hook and Ladder Theater & Lounge
---
Each year our 35 CTEP AmeriCorps members choose community action projects that make a contribution to bridging the digital divide. The CTEP civic engagement projects are often cited by CTEP AmeriCorps members, staff, supervisors, and community supporters as one of the most unique and energizing parts of the program. This is one of the 2021 civic engagement projects.